This event has passed
Clinical Thai Bodywork for Low Back, Sacral, Gluteal & Pelvic Pain - December, 2017
Start
December 1, 2017 6:30 pm
End
December 3, 2017 6:00 pm
This course focuses on lumbar, sacral, gluteal and hip pain applications of Clinical Thai Bodywork, a modality developed by Chuck Duff that blends the techniques of Thai yoga massage with acupoint and trigger point systems and a structural analysis of body function.
In preparation, it is required that students watch and test out of the online course in order to qualify for a certificate of completion. It is also recommended that students read either Travell and Simons' Myofascial Pain and Dysfunction, Volume 1 and 2 relating to these pain areas - be sure to acquire the 2nd Edition of Volume 1 - or equivalent sections in Claire Davies' Trigger Point Workbook.
Prerequisite: Level 1, CTB Fundamentals, Online CTB Low Back, Sacral, Gluteal & Pelvic Pain Course; AP1 is strongly recommended.
Status
Class is full
22 Has Sold
Schedule
Friday 6:30 - 9:30 PM
Saturday 10 AM - 6 PM
Sunday 10 AM - 6 PM
Event Details
Learn to Design Effective Treatments for Low Back, Gluteal and Pelvic Pain
Low back pain is an extremely common and disturbing condition that is also becoming more prevalent with each passing year. Over 30% of adults reported low back pain as of 2013, and of those a significant number reported that it disturbed work, exercise and/or sleep. 9 out of 10 individuals never find the cause of their low back pain. This is because the vast majority of pain in general is caused by muscles and trigger points, yet this model remains largely unrecognized by the medical profession.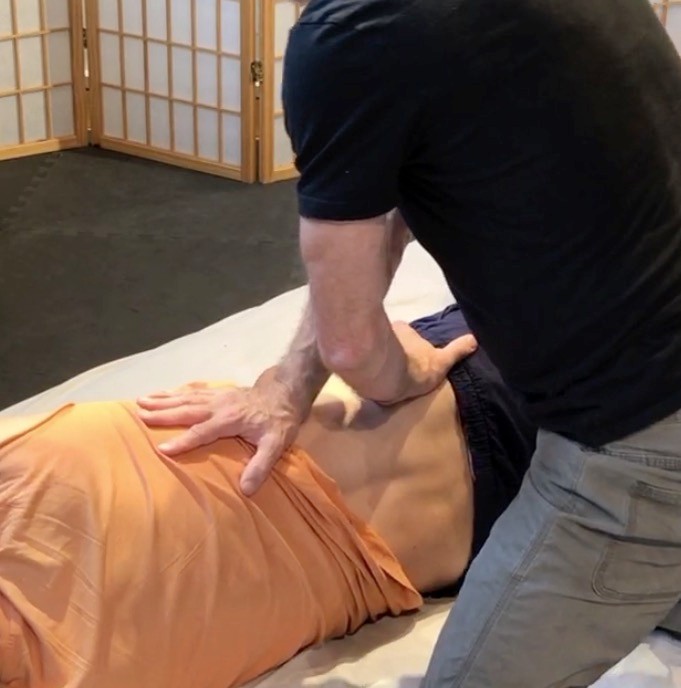 CTB for Low Back, Gluteal and Pelvic Pain gets to the true roots of these pain complaints and shows you in depth how to assess and treat each of the muscles that are potentially involved. Integrating these muscle treatments into an efficient and well-designed 60 or 90-minute session is a very difficult task.
It would take many hours to thoroughly treat all of these muscles, and without the insight that has emerged from Chuck's decades of clinical experience, you are likely to spend a lot of inefficient time in less useful areas and techniques.
Our protocols give you a base sequence and a set of decision points at each step of the treatment, allowing you to eliminate unimportant muscles and techniques that wouldn't help your client's specific complaints.
There is nothing like this available anywhere in the bodywork world. Not only has Chuck thoroughly analyzed the muscles relevant to a specific pain complaint, through years of experimentation he's come up with a short list of the best techniques for each muscle. This knowledge is worth its weight in gold for a bodyworker.

Additional information
| | |
| --- | --- |
| Payment Method | Deposit, Balance, Full Payment |