Hands Free 1: In Depth (eCourse)
This course presents a detailed guide through our HandsFree Level 1 course. While we teach this material as a great in-person weekend workshop, it isn't realistic to retain everything without some ability to review and study.
We created this online course to provide a detailed journey through the entire sequence – covering body mechanics, which muscles are relevant in each position, decision making based on client issues, modifications and variations that can be used, and more detail on working from a position of ease.
Great for Review or for New Students
This online course is also useful for students who wish to prepare for our in-person classes, or those with more general interest. The online format allows us to provide more depth in several therapeutic areas, such as the glutes, adductors, shoulder, resolving stretch alternatives and more.
You'll have a detailed video guide for constructing a session that also visits areas of concern more specifically, such as shoulder pain, hip pain, sciatica and more.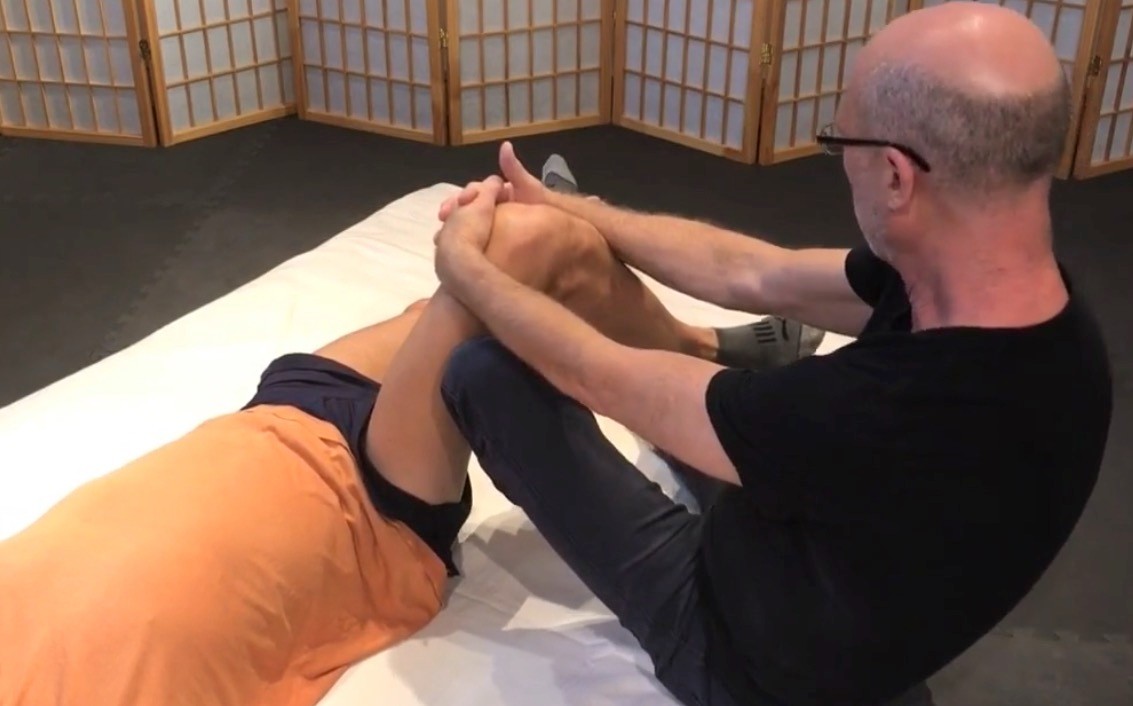 If you already own our HandsFree Thai Massage: The Commoner Style DVD, this is an updated course that includes deeper coverage, along with several therapeutic techniques and variations that aren't in the DVD. It also benefits from an additional 8 years of experience teaching this course, so you will find it to be a useful addition to your reference library.

As you practice, stream the course any time 24/7 as you practice or study - it's yours to keep once you register. This will be a terrific resource for your professional development for years to come.